Give your employees
the benefits they deserve.
Keep your workforce happy and healthy while lowering your company's healthcare spend by 20-30%. With Imagine360, you can:
Provide access to a caring team committed to helping employees navigate healthcare

Protect your workforce from unfair healthcare charges

Lower out-of-pocket costs for employees

Turn plan savings into better benefits, bonuses and salary increases
This renewal season talk to your broker about Imagine360, and increase rewards, instead of costs, for your employees. To learn more, connect with us for more information.
98%
member satisfaction rating
15 Years
leading the charge for affordable healthcare
$1B
in combined healthcare savings for clients
"I've been an HR professional for almost 25 years and I'm so grateful to have found Imagine360."
This HR leader switched from a PPO and was able to provide concierge-level support to employees, save millions on healthcare and reinvest those savings into a new onsite clinic. See her story.
Turn benefits into a powerful recruiting tool.
In today's competitive labor market, you need every advantage possible to retain and attract employees. And that includes offering affordable, high-quality healthcare to your workforce. With Imagine360, you get:
A total health plan solution. With plan administration, comprehensive member support and reference-based pricing built in.

Lower out-of-pocket spend. Reduce copays and deductibles for employees.

Deep savings. Reinvest 20-30% savings in better benefits to help with recruitment and retention.

360-degree member support. Surround employees with a team that will help them find the right providers, resolve billing issues and answer their healthcare questions.

Complete support for HR, too. Including easy onboarding, ongoing member communications, plan customization and transparent reporting.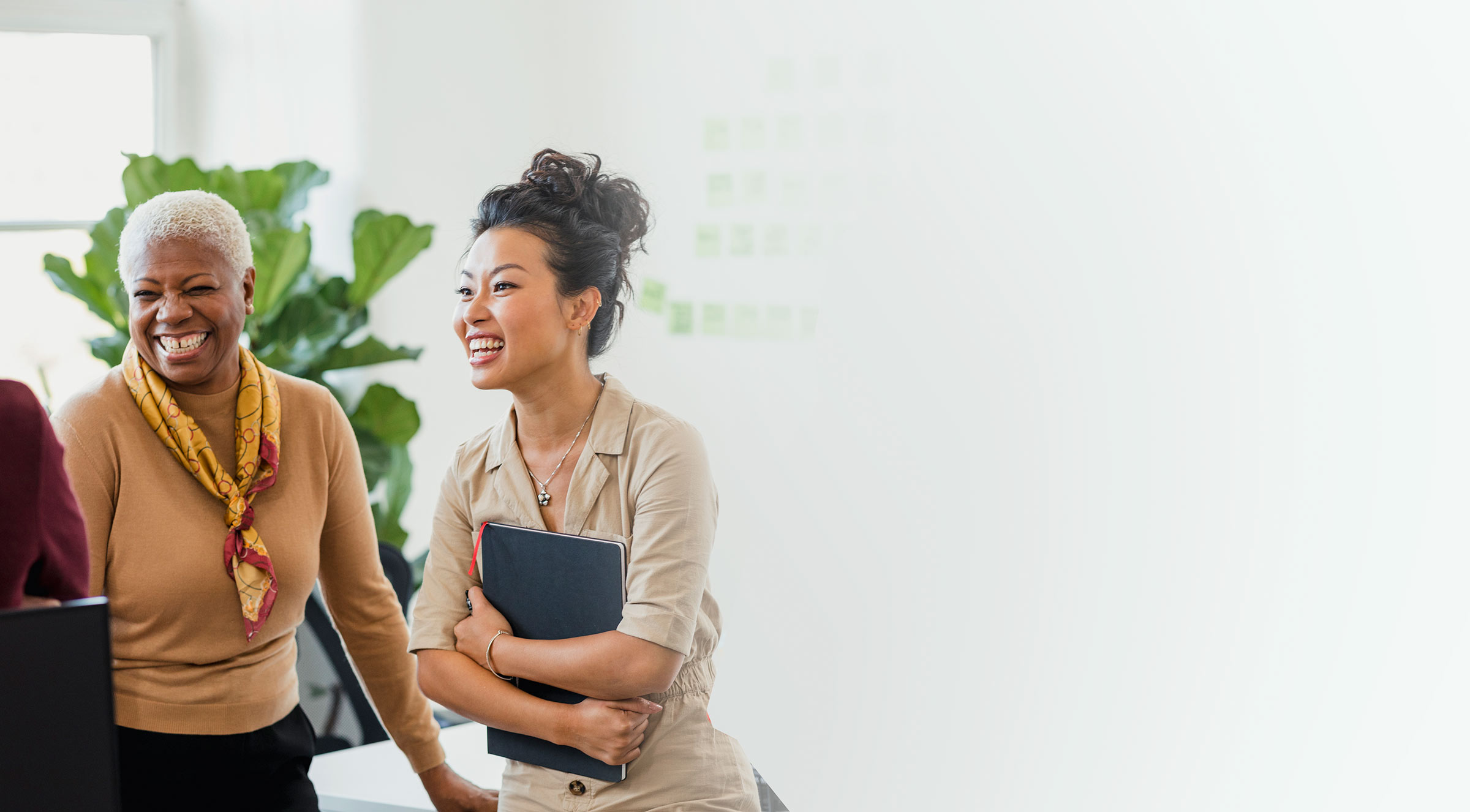 Uncover innovative ways

to rethink your benefits
"Member support has led to less time needed from HR dealing with day-to-day plan administration, allowing our team to focus on other areas of importance throughout the organization. The savings to the plan has enabled us more financial sustainability and the ability to offer rich benefit options without pushing egregious cost increases on to our members — nearly unheard of in the current healthcare climate."
— Jennifer Walsh, HR Director,
Lincoln Holding Companies
"The Member Advocates always get high marks from our employees. They're compassionate about what they do. They understand the members' concerns and it means a lot."
— Barbara Barrett, Director of Human Resources and Benefits,
The Langdale Company
"Communicating the change to our employees and educating them about the process has been a big part of our success with the reference-based pricing solution. … Every year, the team is here to educate our employees and answer any questions."
— Kathleen Merkel, Director of Human Resources,
Chelsea Senior Living
Explore More Resources